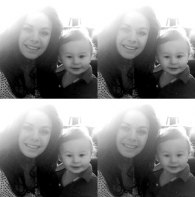 So, how did I get into translation?

Different languages have basically always been a reality to me in a multinational household and living in different countries. I was born in Germany, but spoke English at home to my (Welsh & Czech) parents, and have been living in Stockholm with my Swedish husband since 2005. Yes, it's quite a mix! I've also battled Japanese, Czech and Spanish over the years…

My parents were based in Germany, but I went to school in England, which really allowed me to have a strong connection to both languages and cultures. After university, I worked at the Japanese Embassy in London, European Parliament in Brussels and a WPP research company in Stockholm. During that time, I did translations for charity, but after my son was born in 2011, I seized the chance to start my little word company!

I translate all kinds of texts from Swedish and German into English including annual reports for charities, academic texts and hotel websites, but am really hoping to focus even more on literary texts and children's literature in the future. I just started a mentor programme at Översattarcentrum with Linda Schenck and am excited to see where that may lead!

I currently live in Stockholm with my Swedish husband, our three kids and our huge little Jack Russell.

In 2015, I was interviewed by the Goethe-Institut – click here to read it! For yet more info please check my LinkedIn profile. I am also a member of the Swedish-English Literary Translators' Association (SELTA).